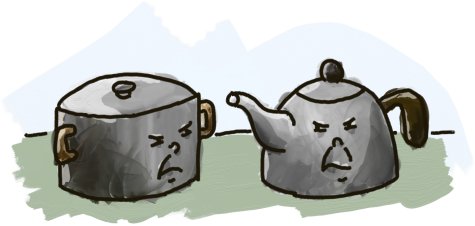 Recently, Pinterest have taken some heat for altering people's affiliate links for their own profit – keeping the site ad-free. Marketers are up in arms about this. However… I can't get too worried about it. What we need to remember is that Pinterest is offering a free social network, designed for people to share their 'discoveries' and incidentally, we get to market our products / get links / possibly go viral. But by doing so, we are gaming the system – and benefiting from free advertising. If you are posting links to products / pictures in order to get affiliate traffic, you are manipulating a free service for your own benefit – so aiming for the moral high ground is a little bit iffy. Yes, fiddling with code for your own profit is a bit dodgy. But so is posting pictures on a social network in order to make money.
Regular users (I also use it for fun, in my private life) don't care. Only people who are manipulating the internet themselves, care.   Skimlinks (the company Pinterest employ) are completely open about their policy of monetising free social networks – we seem to forget that servers, code and admin all take money and time that needs to be paid for somehow. And Pinterest users prefer a tactic affecting advertisers, rather than Pinterest relying on banners, email targeting, or swiping user details to sell on. This reminds me a little of black hat SEOs going, "Oh no! Since Panda, my tactics of scraping content and computer generated articles have gotten me penalised! Isn't Google awful!"
No, it isn't. These networks and search engines have wised up to the fact that if they want to grow, expand and make a profit, user experience is key, and that users have become immune to obvious spam. Google (and the myriad social networks springing up) aren't charities, and they aren't altruistic. Nor, as SEOs, are we. We want to sell our client's products. We can do so in an ethical way that emphasises user experience, or we can use black hat techniques and Google will continually formulate strategies to get rid of us, because it's bad for (their) business.